HR Ossemann Talent Management ist Ihr Partner in Sachen Personalmanagement: von der Mitarbeiter-Anwerbung über die Entwicklung bis hin zur nachhaltigen Bindung.
Rachel Ossemann steht Ihnen beratend zur Seite – ob kleines, mittelständisches oder großes Unternehmen. Sie verfügt über 10 Jahre Erfahrung im Bereich Human Resources und arbeitet mit Ihnen maßgeschneiderte Lösungen aus.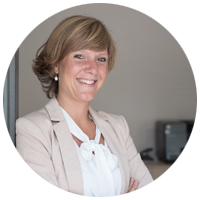 "Meine Kunden schätzen meinen Enthusiasmus und meine lösungsorientierten Ansätze. Gemeinsam sorgen wir für ein ganzheitliches Talentmanagement und bringen Ihr Unternehmen auf Erfolgskurs."
Rachel ist viersprachig (Deutsch, Französisch, Niederländisch und Englisch) und verfügt über einen Masterabschluss in Arbeitswissenschaften (Freie Universität Brüssel – ULB) und Personalmanagement (HENALLUX Namur) sowie eine Ausbildung zum Coach (CFIP Brüssel).
Ihre berufliche Laufbahn startete sie als Consultant und Coach für das Lütticher HR-Beratungsunternehmen A-Th. Anschließend war sie mehrere Jahre beim Weltkonzern Canon tätig und für Talentmanagement in Belgien und Luxemburg verantwortlich.
Anfang 2021 gründete sie mit HR Ossemann Talent Management ihr eigenes Unternehmen. Gemeinsam mit ihrem internationalen Netzwerk an Fachleuten und Experten berät sie Unternehmen in den Benelux-Ländern und Deutschland.
Möchte auch Ihr Unternehmen nachhaltig in seine Talente investieren?
Zögern Sie nicht mich zu kontaktieren!
HR Ossemann Talent Management is your Human Resources Partner (recruitment, onboarding, development, performance and retention).
Do you have a question in the field of human resources management? Rachel Ossemann advises small, medium and large companies and works out customized solutions with you. She has 10 years of experience in HR.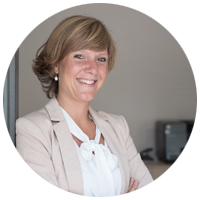 "My clients appreciate my enthusiasm and my solution-oriented approach. Together we provide holistic talent management and set your company on the road to success."
Rachel is quadrilingual (German, French, Dutch and English) and holds a Master's degree in Labour Sciences (Free University of Brussels – ULB) and Human Resources Management (HENALLUX Namur) as well as training as a coach (CFIP Brussels).
Rachel started her career in 2013 as a consultant and coach for the Liège-based HR consultancy A-Th. She then spent several years at the global company Canon, where she was responsible for talent management in Belgium and Luxembourg.
At the beginning of 2021, she founded her own business, HR Ossemann Talent Management. Together with her international network of professionals and experts, she advises companies in the Benelux and Germany.
Does your company also want to invest sustainably in its talents?
Do not hesitate to contact me!